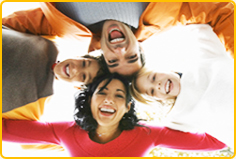 ABOUT US
Who We Are
We are an online fundraising platform that works with registered organizations to raise money and organize donors for their work in communities all over the world. Unlike a traditional foundation, Extended Hearts does not provide grants. Instead, we offer organizations a unique set of online tools, strategic support, and the opportunity to connect with our vast network of individuals and corporations.
Our resources and services for charities combined with our strong commitment to excellence have earned the respect of both our clients and their donors, making Extended Hearts the preferred provider for non-profits across the globe.
What We Do
From Fundraising Pages to Project Builder, Extended Hearts eases the fundraising process by providing access to a user-friendly, internet-based platform, allowing your organization to maximize fundraising efforts while minimizing the cost to implement them. So whether your organization is looking for an innovative fundraising event, or hoping to add on-line donation functionality with GiveNow, Extended Hearts has something for everyone.
Our services allow organizations to reach donors around the world, and offer them the flexibility to donate what they want, when they want, how they want, and with as little effort as possible. 
The Extended Hearts Difference
At Extended Hearts, we're not just a reliable service provider; we're a member of your fundraising team, which is why we promise to consistently provide the services and support that your organization needs to succeed. Experience the Extended Hearts difference today! Take a tour of our site and see all that our company has to offer.