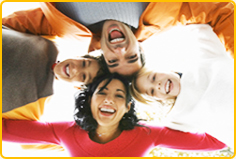 Dear Friend,
Thank you for visiting our website.
At Extended Hearts, we understand how important fundraising is to the success of your organization, which is why we vow to be here for you throughout the entire process. In fact, we hope that you'll grow to think of us as an integral part of your fundraising team.
Our company was formed to help groups and charities, such as yours connect with people around the world that are passionate about a particular cause.  We believe that by minimizing the steps and costs involved in raising awareness and funds, organizations can then meet and exceed their goals, by being able to access a larger number of donors, and carry out fundraising initiatives year-round.
Your satisfaction is our priority and we value your feedback. If you are disappointed with something, let us know so we can address the problem. If you have a question or suggestion, we'd love to hear it. And if we exceed your expectations, tell us about it, so we can keep doing it!
As always, thank you for allowing us to be a part of your organization and we look forward to working together to make a difference in communities all over the world.
Sincerely,
Milton L. Gibson, CEO and President
Friend Us on Facebook
www.facebook.com/extendedhearts
Follow Us on Twitter
www.twitter.com/extendedhearts